The Challenge
You might be familiar with "No Fap November", where 'Fap' is the internet slang for masturbation. In that challenge people pledge to go 30 days without masturbating. It's possible to do both challenges in parallel, but the focus here is to avoid looking at internet (or other) pornography for the month of November, and hopefully beyond.
Health Implications
Frequent use of internet porn can rewire the brain and is likened in the research to a form of addiction. In studies up to 2016 it was shown that over 25% of porn users were showing signs of problematic use. The symptoms that can occur from repeated use of pornography include:
Desensitisation. The scenarios viewed on internet porn sites have the potential to be far more arousing than the reality of sexual intercourse with a single partner. The ability to select from a vast database of videos to optimise your arousal has negative effects when you return to real life intercourse with a partner. In its strongest form this can materialise as erectile dysfunction.
Males can suffer from copulatory impotence whereby the level of arousal required to get and maintain an erection can only be achieved while watching porn, and not with a partner. This can also be paired with a loss of libido where interest in intercourse drops, often replaced by a desire to continue viewing pornography.
Frequency of masturbation can increase, which has been shown to decrease the pleasure response and "numbs" the brain to its effects.
Other changes can include reduced confidence, increased social anxiety, depression, restlessness, inability to concentrate and brain fog. These are linked to changes to the reward circuitry in the brain and the release of dopamine.
Your brain is strengthening the connections between nerve cells relating to porn use in a process called neuroplasticity, similar to how you form a habit. This habit is unfortunately damaging, and you're making it easier for your brain to turn this into an automatic behaviour. The bad news is that every experience of watching porn (and masturbating to it) has strengthened this circuit and reinforced the habit.
There is no level at which porn use doesn't affect the brain, and a study found 1 in 6 high school seniors who consumed porn more than once a week experienced abnormally low sexual desire.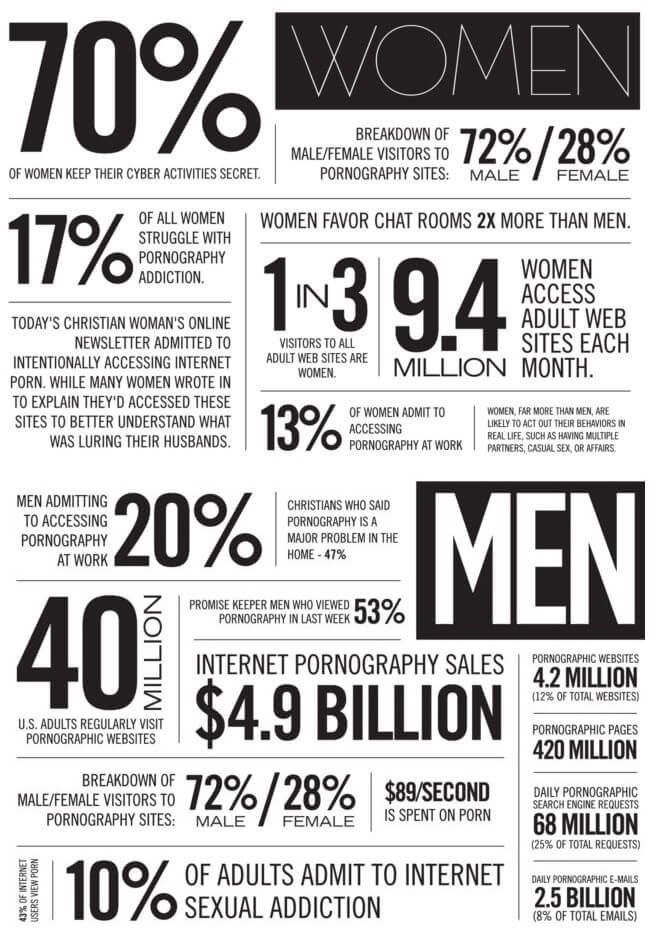 Tips
My only source here is the very comprehensive website yourbrainonporn.com. They suggest a "reboot" which you can read in full here, with specific tips found here.
Avoid all

artificial

sexual stimulation. That includes videos, images, webcam sites, erotic literature, and is not limited to what's classified as "porn" – don't go browsing for bikini clad women on Instagram either #bikini
Destroy any stored forms of porn – DVDs, magazines, saved web pages.
Consider adding a web filter that blocks all porn content on your computer, similar to a Safe Search. This only works if someone else sets the password and doesn't share it with you.
Check out stories from others and visit Reddit forums such as Porn Free, No Fap, and Reboot Nation.
Read up on it. The more you understand of the damaging effects to your brain, the more determination it should give you to quit the habit. Don't undo all the hard work (no pun intended) in November by going straight back to porn on December 1st. Some of the positive changes take 2-3 months to notice in your life. For a lot of guys just knowing that porn is the reason they may suffer erectile dysfunction or reduced sexual desire is enough of a reason to quit for good.