Standing Dumbbell Curl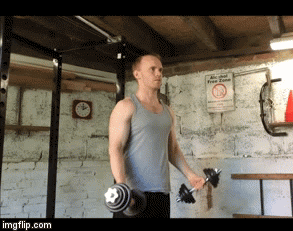 This hits the

Long Head

of the bicep.
Make sure your wrists are pointed away from you as early as possible when you raise the weight.
Don't use a weight so heavy you have to rock your body backwards to lift it up.
To increase the focus, you can do alternate curls (one arm at a time).
Make sure you fully extend the arms at the bottom of the movement.
Don't rush! Try two seconds to come up and three seconds to lower it.