Standing Cable Curl (Rope)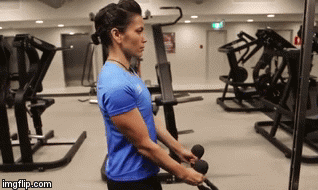 This hits the

Brachialis

.
Have your palms facing each other. Keep the elbows in.
Make sure you fully extend the arms at the bottom of the movement.
Try to limit the movement of your body, as well as your upper arms.
Squeeze for one second at the top of the movement.