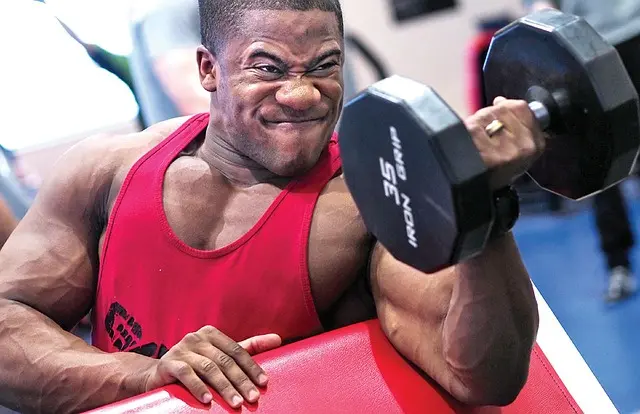 Single Arm Preacher Curl
The Preacher Curl hits the

Short Head

of the bicep, as the arm is supported by the bench at full extension.
You can do this over the back of a bench, or use a preacher curl station.
Really focus on slowly lowering the weight for 3-4 seconds each rep.
If you want to hit the

Long Head

, stick with a concentration curl.