Reverse Barbell Curl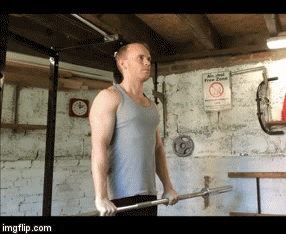 This hits the

Long Head

of the bicep and the

Brachialis

.
Use a shoulder width grip.
Don't use a weight so heavy you have to rock your body backwards to lift it up.
If it stresses your wrists, switch to an E-Z Curl Bar.
Make sure you fully extend the arms at the bottom of the movement.
Don't rush! Try two seconds to come up and three seconds to lower it.