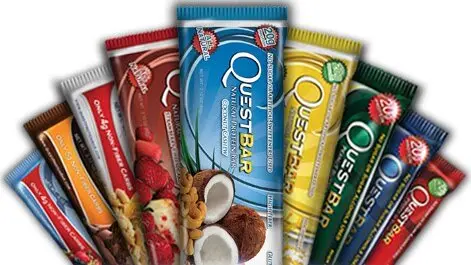 These Quest Bars are very popular and i'm careful not to look like i'm endorsing them. It's important to eat real food not a sweet-tasting processed bar. If you currently consume these or are thinking about it, please read this article.
 The Key
The colour coding used in these tables is similar to the Traffic Light System recently introduced in some stores.
It goes beyond Sugar and Fat with further breakdowns including Protein, Saturated Fat and Total Calories.
These are GUIDELINES only.
The "100%" is based off an Adult Male 2205 calorie diet.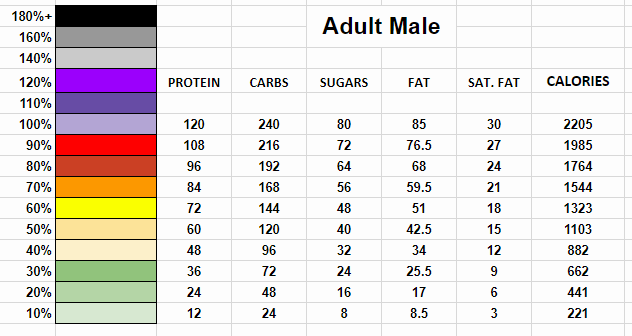 Quest Bar – Nutrition Information and Calories
Protein Bars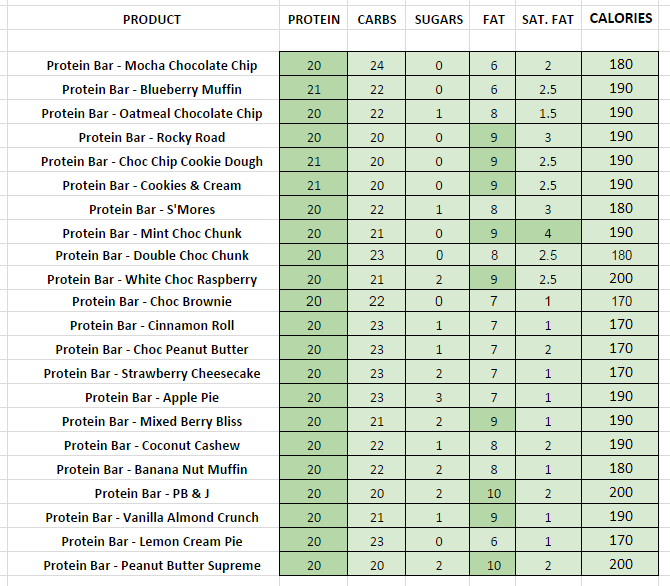 [AdSense-B]
Chips

Cereal Bars

Information correct as of Apr 2017