Inverted Row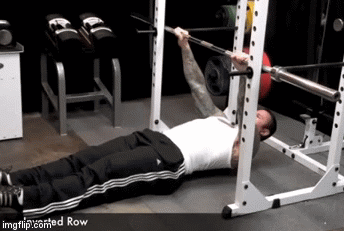 Set the bar slightly higher than arm length, to allow torso to be off the ground at the bottom of the movement.
Arms should

not

be vertical, shift the bar over your lower chest.
Keeping a straight line from shoulder to heel, pull your lower chest into the bar.
Elbows at 45 degrees to the body.