E-Z Bar Curls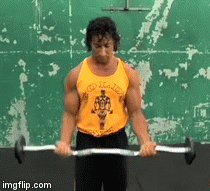 The wider grip hits the

Short Head

and the narrow grip hits the

Long Head.

As always, don't move your body too much.
Make sure you fully extend the arms at the bottom of the movement.
This is a good exercise for heavy low-rep work to stimulate growth.