Dumbbell Hammer Curl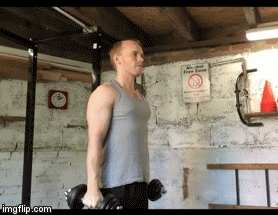 This hits the

Brachialis

.
The Brachialis responds best to a slow movement.
Keep your wrists facing each other through the whole movement.
Don't use a weight so heavy you have to rock your body backwards to lift it up.
To increase the focus, you can do alternate curls (one arm at a time).
Make sure you fully extend the arms at the bottom of the movement.