Dumbbell Chest Flyes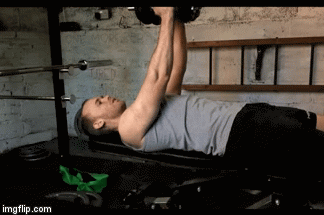 This hits the

Sternocostal Head.

Keep a slight bend in the elbows.
Try to lower in a wide arc, that's more important than how far back you reach.
Hold the dumbbells over the lower chest, NOT up level with upper chest/neck.
Squeeze the pecs at the top of the movement.