Conventional Deadlift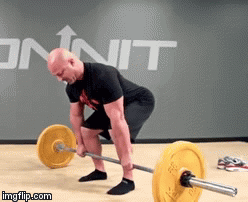 This hits your Posterior Chain.
Keep a flat back, lats tight and arms vertical.
The bar should be close if not touching shins at the bottom of the lift.
Brace your abs and lift the bar, keeping head neutral and the bar over the middle of your feet.
Brush the thighs as you lower, pushing the hips back, and lower vertically once below the knee.