Concentration Curls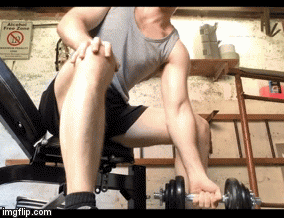 This hits the

Long Head

of the bicep.
Really focus on feeling the contraction of the muscle.
Don't move your shoulder to accommodate a weight that's too heavy.
Make sure you fully extend the arms at the bottom of the movement.
You can use this as a

finisher

.
You can squeeze extra reps out by using the free hand to help the concentric (up) phase, then lower without it.