Chest Press Machine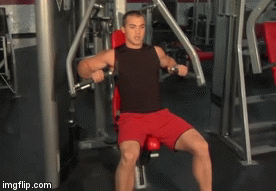 Set the seat so handles are at chest height.
If possible, set the handles forward so you don't need to start with your elbows too far behind you.
Wrists stay straight the whole time, elbows never above wrists.
Breathe out as you push and breathe in as you return it.