3/4 Range of Motion Bench Press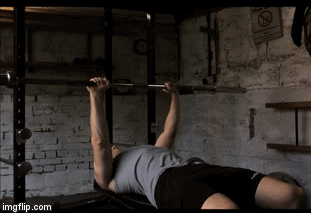 Regular hand width, a little more than shoulder width.
Extend the arms but

don't

lock out the elbows.
Elbows don't need to touch the sides, 45 degree angle is best.
Full lockout fatigues the triceps first, so to hit the chest, stay in the bottom 3/4 of the movement.
You can do heavy sets with these or high rep finishers.