Ingredients
2 Eggs: All Essential Amino Acids, High Quality Protein, Improved Eye Health, Brain Health and Heart Health
90g Oatmeal: Lowers Cholesterol, High in Fibre, Protein Source (Best – Scottish Oats, Steel Cut Oats or Thick Rolled Oats)
Ground Cinnamon: Regulates Blood Sugar, Anti-Inflammatory, Anti-Bloating, Lowers Cholesterol

Preparation
Weigh out a serving of Oatmeal (Porridge Oats) in a Pan
Add water and put on hob
Crack two eggs into the pan and MIX THOROUGHLY (no visible egg)
if unskilled, crack eggs into a bowl first and pick out egg shell before adding to porridge
Continue to stir and heat until desired texture, likely 4-5 minutes
Add generous amount of Cinnamon, stir further
Serve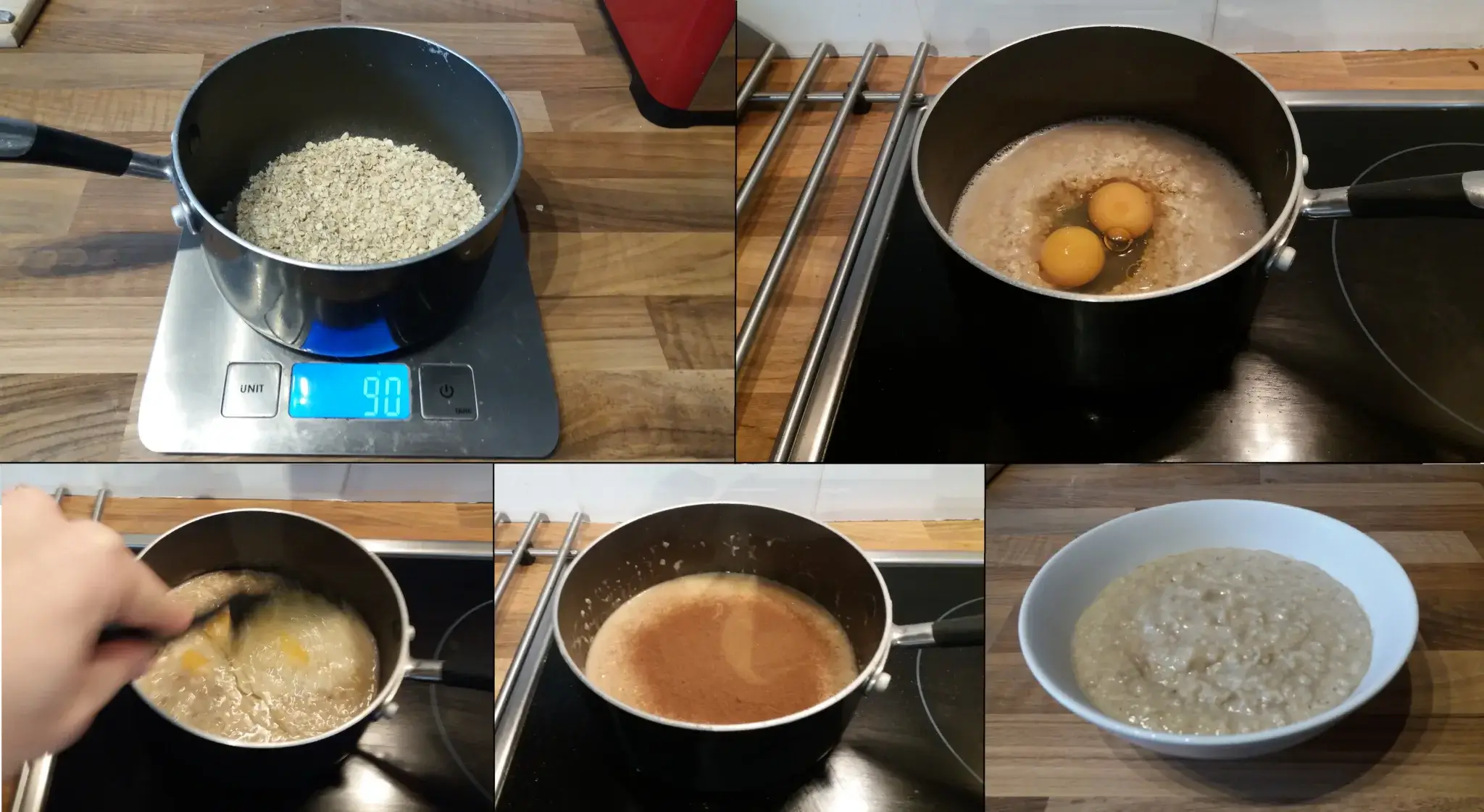 This is under 10 minutes prep for a good all-round breakfast with healthy fats and a good protein content.
I use 90g oatmeal as I tend to lift weights in the middle of the day, so if you were inactive that day you could easily reduce that to 70-80g.
If you know anyone who might like to try this, please use the social media tabs to SHARE this content!