The Perfect Physique is a film that covers the lifestyle of a handful of Fitness Models and Physique Competitors.
I watched it this week (April '17) on Netflix, and while it's not strong on content I did make notes on what I found useful.
The format is a "round-table" of around ten guys with great bodies, discussing the different areas of their routine to find commonalities.
I love a bullet point, so here's everything I picked up that could be valuable to you:
The Perfect Physique – Training
It was generally agreed that if you felt a muscle group was "lagging", i.e. your shoulders look small compared to the rest of your body, then exercises to work those should be done FIRST in the gym.
There was a mixed response on the subject of Fasted Cardio (cardio first thing in the morning before eating food). Some found it effective, others said they felt it

blunted muscle growth

.
One routine mentioned was 1 minute of running and 1 minute of walking, repeated for 25-40 minutes total.
While Fasted Cardio wasn't agreed upon, the consensus was that cardio for fat loss is best done on an empty stomach, or after a weights session (since glycogen is depleted).
"You don't get stronger IN the gym, you get weaker. What you're doing is building a DEMAND for your body to get stronger in your time AWAY from the gym".
They believe

the quickest way someone can lose fat is to put on muscle.

 This is due to the daily energy demands of maintaining it.
They agreed that structurally they differ, defining themselves in the categories Ectomorph, Mesomorph and Endomorph (see below).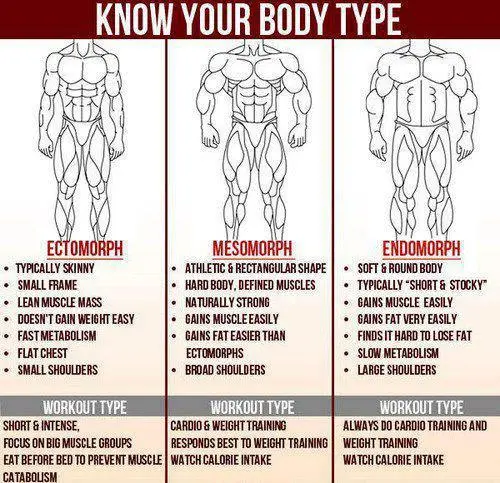 The Perfect Physique – Diet & Health
If scheduling a Cheat Meal they always put it on a hard training day.
They confessed that despite people associating these great physiques with perfect health, some of the practices required to get a body like that can be

rigorous and often damaging

.
They felt that the majority of people who fail to obtain a desired physique do so because they have trouble sticking to a diet, not to a weight routine.
One of the guys said at 175lbs he eats 50g fat on a gym day and 90g on a rest day, relying on almonds, salmon and peanut butter among other foods.
They warned people off getting into Bodybuilding/Physique Competition for money, as most guys are running in debt due to the cost of food and lifestyle.
When asked about Supplements, individually the list included: CLA, Carnitine, Creatine, Fast Acting Carb/Pre Workout, Whey Protein, Fat Burner, Multi-Vitamin, BCAA's, Glutamine, ZMA, Fish Oil and Casein Powder.
In summary I did enjoy it, but it could easily be condensed into a 20 minute clip without losing any value.