Below you will find a set of tables that include the most popular flavours of doughnut at Krispy Kreme.
I've taken the liberty of creating a Colour Coded System based on The Recommended Daily Allowance of macro-nutrients, seen below.
The Key
The % of your RDA is based off someone eating 2205 calories per day. These numbers only serve as guidelines.
The more of your daily intake a food contains, the higher up the colour chart.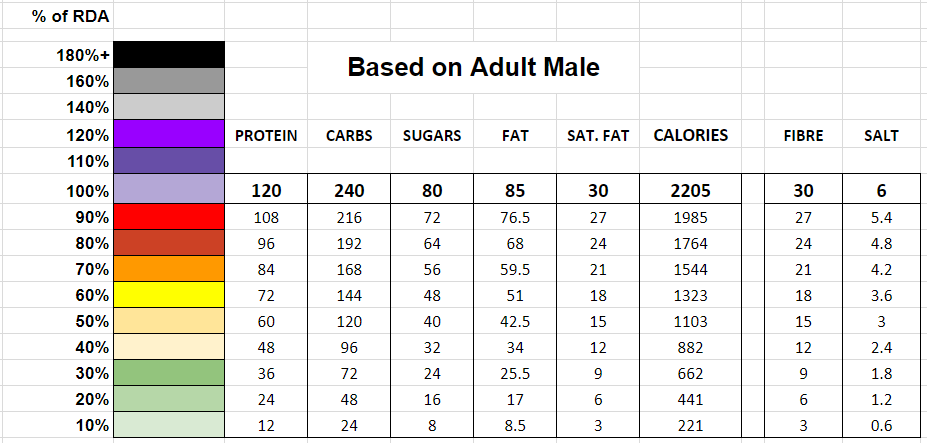 Krispy Kreme – Single Doughnuts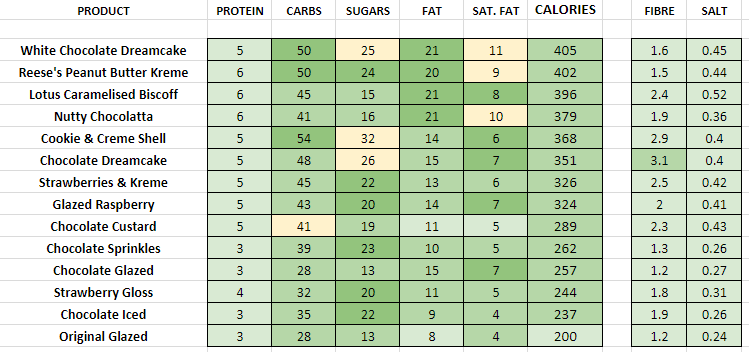 Krispy Kreme –  Two Doughnuts