Band Resisted Push-ups

Use a band tough enough to provide decent resistance, while still allowing full extension.
Loop the band around each arm and across the mid-tricep.
Perform either on a low barbell or on the floor.
Decline Dumbbell Bench Press
This hits the

sternocostal

head.
Make sure legs are secured!
Palms facing away, forearms perpendicular to floor.
Drop the weights after the set, rather than trying to lower gently.
Chest Press Machine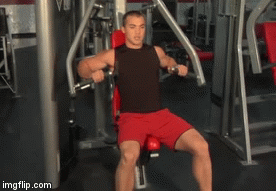 Set the seat so handles are at chest height.
If possible, set the handles forward so you don't need to start with your elbows too far behind you.
Wrists stay straight the whole time, elbows never above wrists.
Breathe out as you push and breathe in as you return it.
Pec Deck Flyes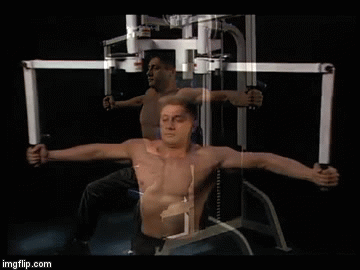 Adjust the handles so that at full range of motion the chest is lightly stretched.
Slight bend in the elbows, rotate shoulders so the elbows are behind you and keep them at wrist and shoulder height.
Head and back against the pad, smoothly bring to centre and back.
Breathe out as you pull together, and breathe in as you return.